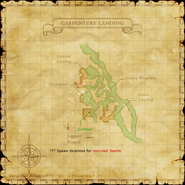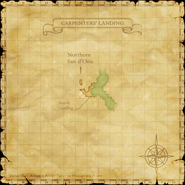 Accessible directly from Northern San d'Oria, this area is comprised of a series of unconnected docks providing access to the barge that travels down the Phanauet Channel. While a small zone in area, getting around on the barge can be rather time-consuming.

This area is only accessible if the Chains of Promathia expansion is installed.
Connecting Areas
If you see a quest that is listed as Yes but is not working properly please report it on GitHub. Make sure to list as many details as possible when describing what is not working. If there happens to already be a report on that quest regarding your problem, just add your experience to that report.
Legend
Yes = Quest is in game and working
Yes but bugged = Quest is in game but not working properly and being worked on or in que to be worked on.
No = Not in game yet but is planned
Involved in Quests/Missions
A = Aggressive; NA = Non-Aggresive; L = Links; S = Detects by Sight; H = Detects by Sound;
HP = Detects Low HP; M = Detects Magic; Sc = Follows by Scent; T(S) = True-sight; T(H) = True-hearing
JA = Detects job abilities; WS = Detects weaponskills; Z(D) = Asleep in Daytime; Z(N) = Asleep at Nighttime
Mobs Found Here
A = Aggressive; NA = Non-Aggresive; L = Links; S = Detects by Sight; H = Detects by Sound;
HP = Detects Low HP; M = Detects Magic; Sc = Follows by Scent; T(S) = True-sight; T(H) = True-hearing
JA = Detects job abilities; WS = Detects weaponskills; Z(D) = Asleep in Daytime; Z(N) = Asleep at Nighttime