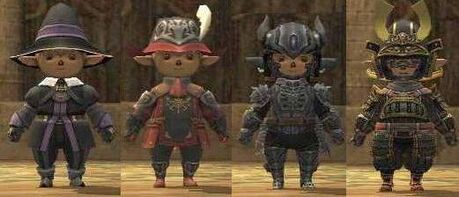 Relic Armor, also known as AF2, is the second set of Artifact Armor. Relic Armor and Relic Weapons may only be found in Dynamis areas. The first piece of armor for each job is available at level 71, and each piece is both Rare and Exclusive.


Originally, each Relic Armor piece could be found in only one Dynamis zone, and for each job only one piece could be found in that zone. However, with the addition of the Dreamworld Dynamis areas, there are now multiple zones where the Relic Armor pieces may be found.
Relic Armor by Job
Relic Armor by Area
To upgrade your Relic Armor to Relic Armor +1, talk to Sagheera in Port Jeuno (J-8) near the Windurst Dock. She will offer to repair your worn Relic Armor and make it all shiny and new. To do so, you will need to bring her your relic armor, a ragged version of your armor and a crafting item. In addition, she will charge you a fee for her services in ancient currency.
For more information regarding the Relic Armor +1 set, including how to upgrade the Relic Armor, please see Category:Relic Armor +1
In addition to sets of armor which can be found in all areas of Dynamis, each job has a Level 70 Relic Accessory (either a Waist item or Back item) which can be found in the Dreamworld Dynamis areas which were added in the December 13th, 2005 Version Update. Each of these items can be found in two of the three starting Dreamworld Dynamis areas (Dynamis - Qufim, Dynamis - Valkurm, and Dynamis - Buburimu). For more details on these items see also the Relic Accessories page.
Trending pages
All items (90)
Community content is available under
CC-BY-SA
unless otherwise noted.