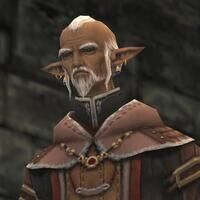 Despachiaire
Race:
Affiliation:
Occupation:
Retired Merchant
Notes
Despachiaire is an elder of Tavnazia who has helped unify the survivors of the Safehold. A devout follower of Altana, he was once employed as a trader for the church. Despachiaire's son was lost in the war, making his granddaughter, Ulmia, the sole recipient of his doting affection.
Starts Quests
Involved in Missions
Involved in Quests
Community content is available under
CC-BY-SA
unless otherwise noted.