Job Overview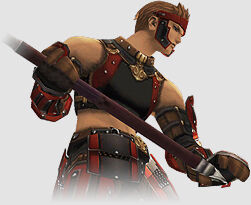 Specializing in the arts of battle, Warriors (WAR) are masters of all aspects of melee combat.
Warriors are a very versatile melee class that can equip almost all of the armor and weapons available in the game, and thus can fill a number of different roles in a party. Warriors have the ability to wear heavy armor and tank, protecting their comrades from the enemy attacks. Warriors are also masters of the powerhouse Axe and Great Axe weapons, and are among the most powerful damage dealers in the game.
Combat Skill Ratings
See Warrior Skill Caps for a by-level breakdown of weapon skill limits.


Artifact Equipment
Warrior Guides
Warrior Guide - by Failaras, 2020

Warrior: What To Do in Skillup Parties
Warrior Equipment Guides